Tel : (852) 2428 7923

Fax : (852) 2428 0873
sanwachen@netvigator.com
Sanwa Chemical Industrial Co., Ltd. is a Hong Kong base company, established in 1994. We are one of the leading rubber manufactures in the region, well-known for our high quality products and excellent customer service.

Our team
We are proud of the fact, that at Sanwa, we hold our standards high. All of our employees act with the highest integrity, and our goal is to provide our customers with the best solutions and products available. Our continuous innovation, forward-thinking mind-set, and care for our customers' success, allow us to continue to be the leader in our industry. Our detailed and personal attention to your precise needs sets us apart from our competitors.

Our team is comprised of qualified professionals with diverse backgrounds in the areas of engineering, sales and marketing, administration, accounting and operation management. We have a wealth of experience acquired through working on some of the largest and most complex brands and projects in our field.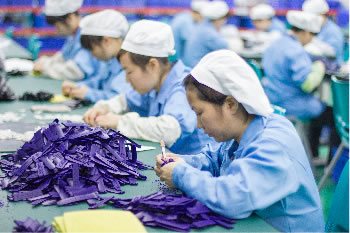 We have also built a robust infrastructure to support our professionals including in-house tooling, quality control, printing, customer relations, as well as a strong technical support and operations team.